New Krismar for Quick-Step Pro Cycling Team
This truck is specifically designed to transport the team's bikes and provide a fully-equipped workshop for bike maintenance and repairs while on the road. We know that the Quick-Step Pro Cycling Team relies on their equipment to perform at their best, so we've created a truck that provides everything they need to keep their bikes in top condition. Next to the workshop this truck features a fully equipped kitchen.
At Krismar, we know that every team's needs are different, which is why we work closely with our clients to ensure that our trucks meet their unique requirements. Our team of experts is committed to providing innovative solutions that meet the specific needs. We are very proud to have had the opportunity to work with this prestigious team again and wish them the very best of luck! If you are interested in a custom-built truck that meets your unique needs, we encourage you to get in touch with us.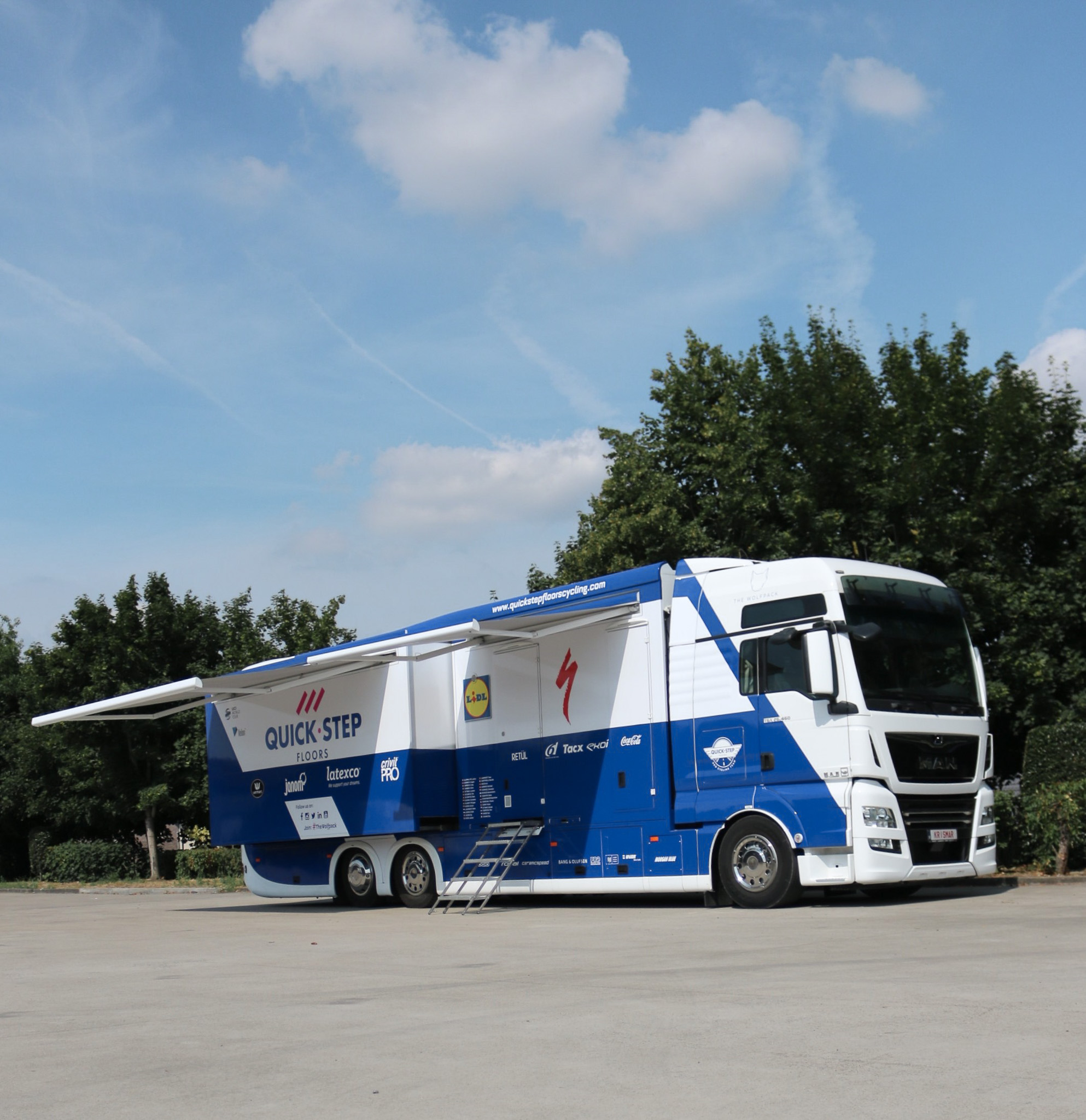 Introducing our latest realization for Quick-Step Pro Cycling Team
At Krismar, we're passionate about building high-quality and customized motorhomes that cater to the unique needs and lifestyles of our clients. Our latest motorhome realization is no exception, and we're excited to share it with you.