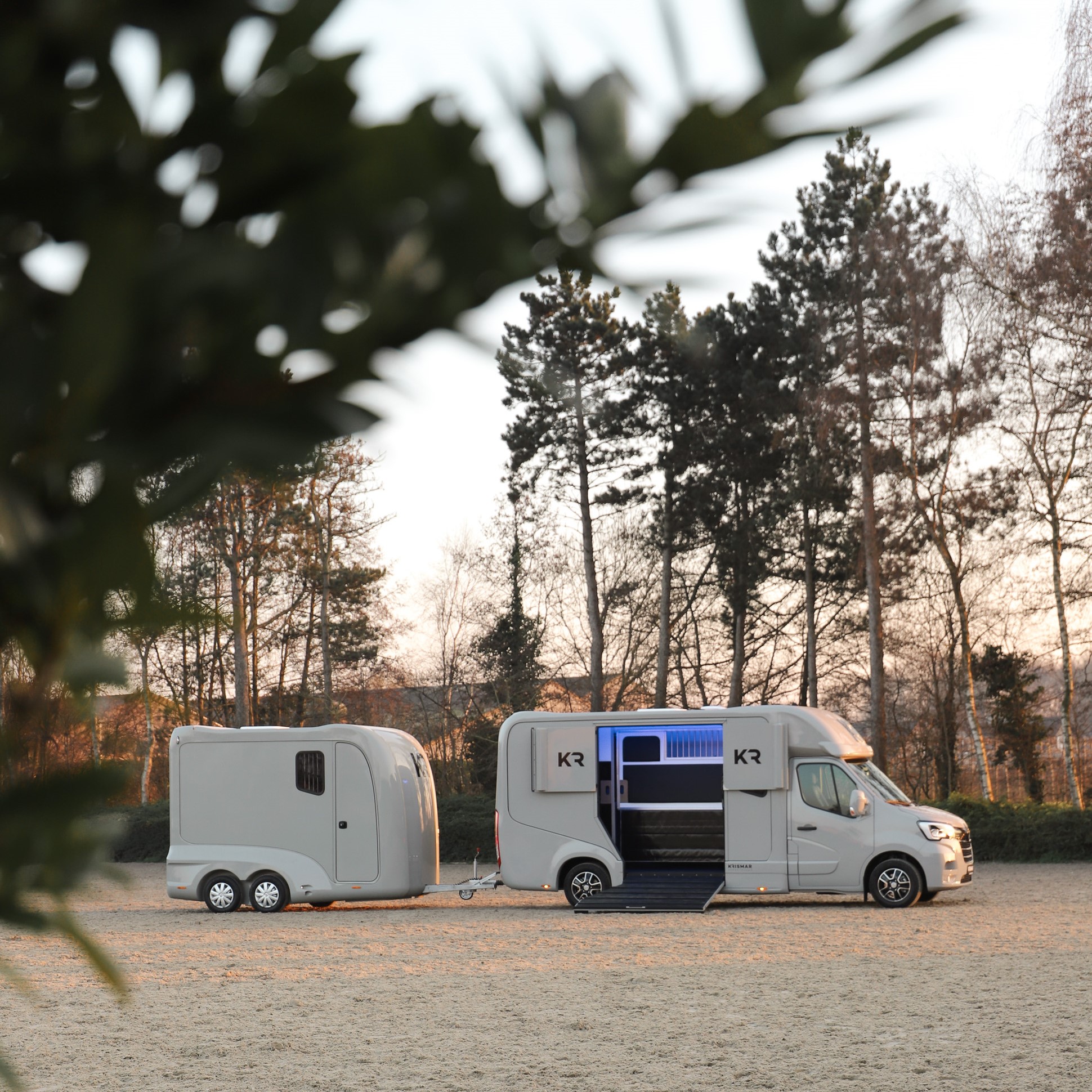 A new favorite for horse lovers who are looking for the most beautiful, practical and safe transport solution.
Whether you need to transport your horses for competitions, vet appointments, or just for a change of scenery. Our new trailer offers the perfect solution with the added convenience of being able to pull this trailer with your car. With a range of reliable and durable trailers in our lineup, we are confident that our newest addition will exceed your expectations. The layout of the 2.5 ton trailer comes in stallion version with the possibility of placing the partition along the side. Standard equipped with all the necessary options to ensure the safety and comfort of your horses, but customizable according to your wishes.
In addition to this new model, we also offer the 3.5 and 18 ton trailer, both built to the same high standards of quality and safety. View the full trailer range by clicking the button below. For more information about the Krismar trailers, including our newest addition, contact us!